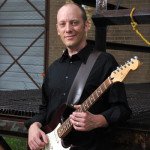 Are you on a mission to rock the world with your music, message, product or service?
If so, you're going to need nothing less than a stellar rockin' website and rock solid web marketing strategy that will attract fans, clients, followers, (or whatever you want to attract) in droves.
That's where Rockstar Website Design comes in.
Hi, I'm Steve Pederson, owner of Rockstar Website Design. I may not seem like your typical web designer. That's because I am also a rockstar!
What is a Rockstar?
In my opinion, a rockstar is anyone who has the audacity to believe in themselves and what they bring to the world enough to stand up and shout it out loud…and take action to see their dreams be fulfilled. They are the kind of people that are experts at what they do or know, grab the bull by the horns and say, "Hey, you will benefit greatly by what I have to offer!"
Of course, we all know that the thing about rockstars is that they're not out there begging people for their attention. Their reputation precedes them. They are too cool to beg for your attention. People just give it to them because, well, basically they rock.
Most rockstars don't start with an instant fan base, however. They have to build their loyal fan base, also known as a customer base, over time. Loyal followers – that's what every real rockstar wants. That's what I help people attract.
Let's get started building your tribe to even greater than imaginable heights. Along with that will come the impact, and sales, you are longing to make. You've come to the right place!
Why Rockstar Website Design?
I design more than just rockin' websites. A website is simply the storefront of your business. Before we even begin talking about your website, I ask questions and listen to what it is you want to accomplish with your business. I treat your business as if it were my own.
I am a very creative person as well. I do more than just listen to what you have to say. I love getting creative with you to try to come up with ways that maybe you haven't even thought of to grow your business.
Once I understand what your objectives are, I will help you leverage all of the online technologies available to modern man to grow your business and get you the results you want – maybe didn't even know you could achieve!
Here's the other thing I love to do. I love to teach. I'm really passionate about everything I do, and I like to break it down and explain it to you in terms you can understand. The way I work with you is that I do it first, and then I'll probably create a tutorial video to show you how to do it as well. In fact, here's what one of my clients had to say after I created a tutorial video for her…
"You are the BEST teacher. I am serious. I get what you are talking about when you make your videos. You might want to think about selling a series! It wasn't overwhelming at all. I understood. Thanks so much!"
– Suzanne
If you're kind of hands-off with technology stuff, that's okay. I'll stick around as long as you like and do the work for you. But I believe in you, rockstar. I believe that, if you are willing, you can learn to handle this stuff on your own given my coaching and training.