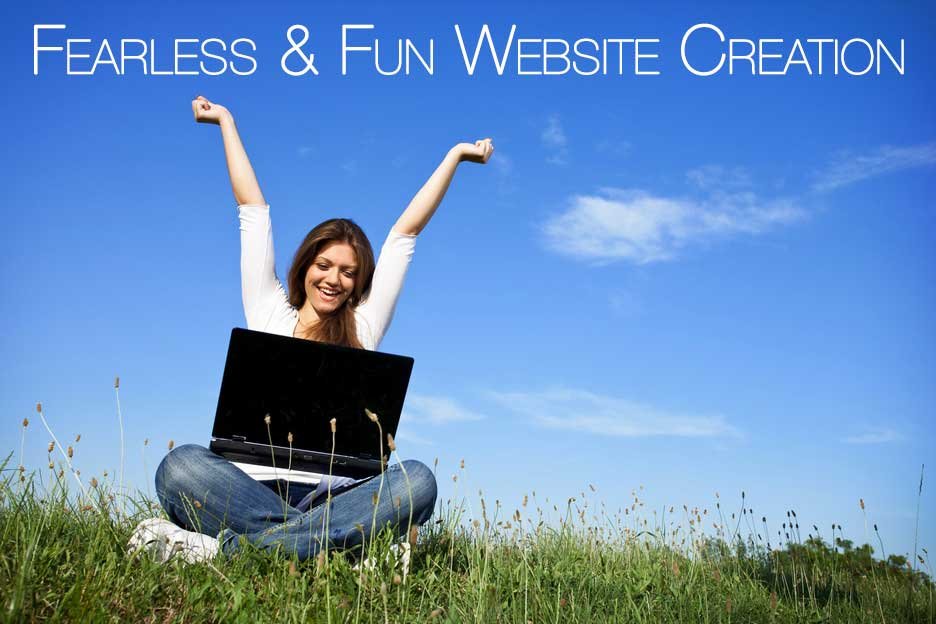 A 90 minute Virtual Masterclass on the best
tools, tips, tricks, hacks and practices
for making website creation
as fearless and fun as humanly possible…
…even for the most technically challenged people on the planet!
What will be covered:
How to get the most bang for your website buck

In-depth look at the best tools for building and maintaining a professional web presence

Costly mistakes to avoid

How to leverage your website to grow your business

How, why and when to use social media and email autoresponders on your website

How to build a website – Demonstration – from installation to completion

Learn to talk the talk (Tech Terms)

Logo and graphic design outsourcing tips

Copy outsourcing tips

Your questions answered

And much more!
What You Get:
90 minute training + Q&A

Lifetime Access to Replay

Course outline/Cliffs Notes

Tech Term cheat sheet

Free Complete Website Analysis – video recorded ($97 Value)

Deep discounts on RWD programs and services

A free copy of the book Instant Fans on Autopilot

"Because my websites are the pillars of my business for growing my email lists, running launch campaigns, and selling my products, I can't even begin to say how grateful I am to have Steve as my go to website expert.
To have someone like Steve who is very confident, reliable, quick, detailed, and a creative wizard has been absolutely paramount to my success.
Thousands of people visit my websites each month and I always get great feedback on my sites for design and functionality. The peace of mind that Steve brings me and my web based business is so valuable, along with his level of professionalism, integrity, talent, and wealth of knowledge.
With all of the so-called "website experts" out there where you never know what you're going to get, I feel truly blessed that I found Steve and all the amazing work he does for me. The website Gods have sent me an angel."
– Tiamo De Vettori, Founder, Fearless Speaker Academy
When will the Virtual Masterclass be held?
Classes will be held beginning in March, 2016. Depending on enrollment, several classes may need to be added to keep class sizes small and give everyone ample opportunity to get their questions answered.
Enrollment closes on February 14th, 2016
Once enrollment is closed, you will be notified with available dates to join.
Reserve Your Spot Today!
This special offer is only available to attendees of the Fearless Speaker Emergence event.
$297