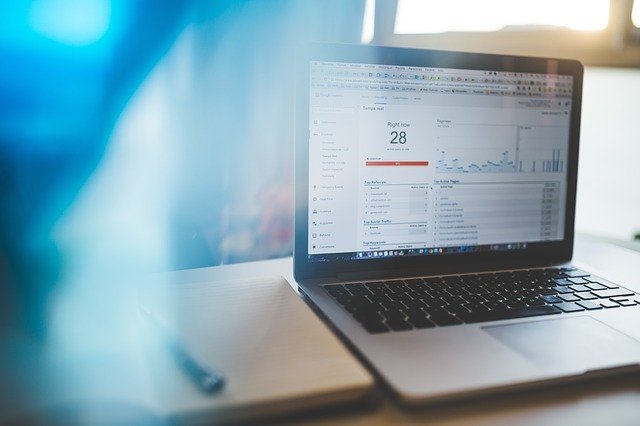 Every website owner wants to know how they can make their website perform better. There are over 1 billion websites on the world wide web. That's a lot of competition! What can you do to give your website a fighting chance to not only be found, but perform at its best so that you can get visitors and turn them into loyal fans? (Here at Rockstar Website Design I refer to everyone who may end up supporting you, be they followers, clients or customers, as fans.)
Better SEO
SEO may not be your main strategy for getting visitors to your site, but it's still an effective one. You don't want to miss out on any potential visitors, and it just may be that there is someone out there that you haven't reached yet that is looking specifically for what you deliver. SEO may be the only link between you and your next big fan.
If you are using WordPress, which I highly recommend, there is a great free wordpress plugin called Yoast SEO. It will actually walk you through the steps on how to optimize your pages for better SEO. I have learned quite a bit about SEO simply from using this plugin.
If you are not using WordPress, my sympathies. SEO is a bit of a science that takes some commitment to get better at. Of course, you can hire an SEO expert, which may be your best bet if you're just starting out. Otherwise, there are plenty of articles online to help you out. If you would like to dig deeper into the subject, I would recommend this article by Elana Gross.
Analytics
Some different types of data that you can collect and analyze from your site are…
How many unique page visitors per day/week/month
How long visitors are staying on a page/site
Demographics about your visitors
What pages are the most visited on your site
Where the visitors are referred from
What keywords they searched to find you
What parts of the page visitors are engaging with
Do you think it would be helpful to have this information? You bet it would! And, there are several free resources you can use to get this information.
Google Analytics. With a free Google account, you can get access to an almost overwhelming amount of data related to your website visitors and the actions they take on your site.
Jetpack. If you are a WordPress user, you can take advantage of the free Jetpack plugin which will give you a great many insights into your blog.
Hotjar. View heatmaps and recordings of how visitors interacted with your page. What I like about Hotjar is the Forever Free plan. If you're just starting out, you can use this tool to build your business until it proves it's value. Then, you can invest in a competitively priced plan with more robust features to continue conquering the world!
A/B testing. Many page building platforms and plugins have the option for you to create a couple different page or pop-up options for your campaigns. Are you using this feature? It's a great tool, and you are selling yourself short if you're not taking advantage of the opportunity. With A/B testing you can find out which elements perform better on your page.
Visitor Feedback
Another, sort of that's-so-easy why-didn't-I-think-of-that, way that you can learn about your visitors' experience on your website is just…ask them!
Visitor feedback forms are a great feature that you can install on your site. I believe it's best to keep them to a short, one-question survey.
True, people are busy, and often times they won't take the time to respond. I actually see that as a good sign. Quite often, people don't respond when they have a good experience. It seems that people like to make comments, though, when they don't have a good experience. People expect a good experience. Normally, if all is well, they just move along. Piss 'em off, and they're sure to let you know about it. No news is good news. Bad news is simply constructive criticism. Hopefully, though, you'll get some good responses.
Again, Hotjar is a great free solution for this, as is Sumo.
Feel free to contact me if you have any questions about these tools or to learn how to make your website perform better.