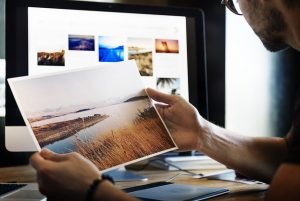 Having the right size image for your website is important. You want to make sure your images are optimized for best performance so they ensure your website downloads as fast as possible. Not to worry! In this brief tutorial I will demonstrate how to resize an image with Pixlr Express.
Pixlr Express is a great free web-based image editor.
Step 1
A – Go to Pixlr.com/Express
B – To edit an image you have on your personal computer, click on the "Browse" Icon.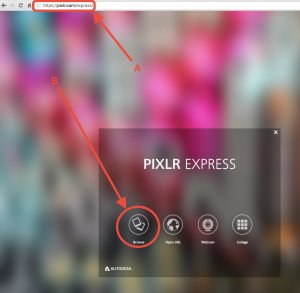 ---
Step 2
Select the image from your computer's hard drive to be uploaded to the site.
---
Step 3
Click on the Adjustment button.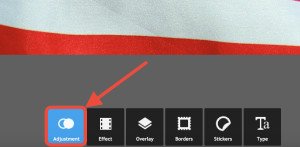 ---
Step 4
Click on the Resize button.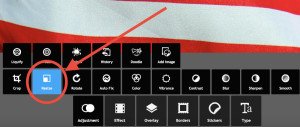 ---
Step 5
A – Make sure the Keep Proportions option is turned on. It is on by default, so you probably won't have to change this.
B – Set the width of your image (in pixels). A good range would be 800 to 1000. The height will adjust automatically.
C – Click Apply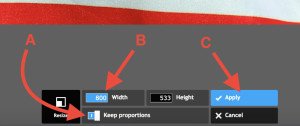 ---
Step 6
A – You may want to adjust the viewing size of the image to 100% to make sure it's the size you want it to be.
B – Once you are satisfied with your edits, click the Save button.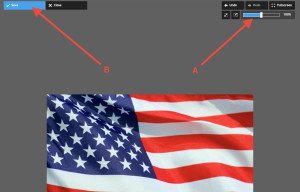 ---
Step 7
A – Give your image a new Name
B – Adjust the Quality of the final image with the slider. Image quality is measured in percentage (B1). By default it is set to 85%. Anywhere between 65% and 85% will give you good results. As you adjust the quality, the file size (B2) will automatically update. As a general rule, you don't want your image to be much over 1oo KB for large images. Between 10 and 50 KB is good for most average size images.
C – Finally, click Save. You will then be prompted with where you want to save the image on your hard drive.